Expertise
Grinding
The end customer increasingly demands a fully finished product. Therefore, in recent years Stromar has invested in the necessary technologies that allow us to offer something extra.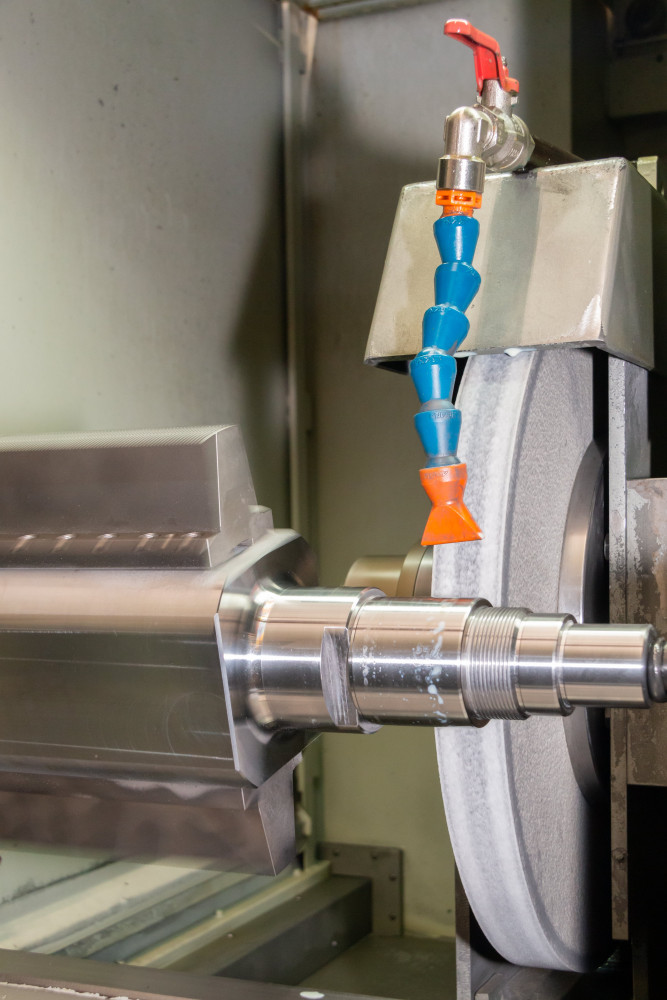 To ensure an accurate finish, we grind your parts on our cylindrical grinding machine with attention to detail and down to the micrometer. Our GER CU1000 includes two external stones and one internal spindle. We use our grinding machine for all kinds of applications, from hydraulic valves, all kinds of shafts and spindles to bearing seats that require high precision. We can do incredibly detailed work with center 175 mm above bed and 1000 mm between centers.

In addition to our core activities, we also provide you with various pre- and post-processing services. For example, we are fully equipped to weld small constructions together ourselves, via MIG/MAG & TIG.
Grinding
Discover our machinery here with our grinding machine GER CU1000 that allows us to guarantee a precise finish (tolerance and surface roughness).