Expertise
CNC Milling
Stromar is equipped with advanced machinery with the latest technological gadgets and a tool warehouse with more than 150 different tools. This allows us to be flexible and tailor-made for our customers, and our milling machines offer the ability to produce both simple and complex milling work with very precise tolerances.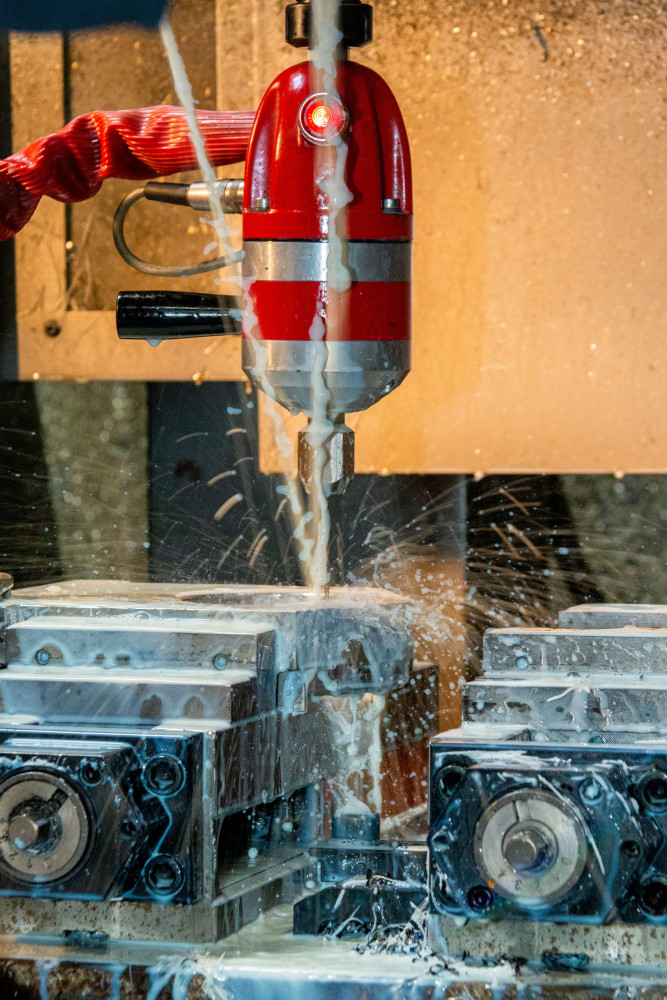 In CNC milling, the raw material is permanently clamped at the workshop. The rotating tool enters the spindle controlled by the various axes. Stromar has several milling machines with both an X-axis, Y-axis and Z-axis where the 4th axis is simultaneous, allowing us to handle a wide variety of pieces in different materials.

Complex drilling and boring operations can of course be carried out on our milling machines. Our milling machines offer the possibility of milling very small to large pieces (up to X-2360 mm, Y-600 mm, Z-800 mm). Both horizontal and vertical and 3- to 5-axis milling can be finished. Our automated pallet changer, internal cooling and in-process control ensure that we can accurately, flexibly and faultlessly manufacture the most complex parts.
Milling
Discover here our modern equipped machinery with our CNC milling machines that allow us to deliver series as well as single custom orders.